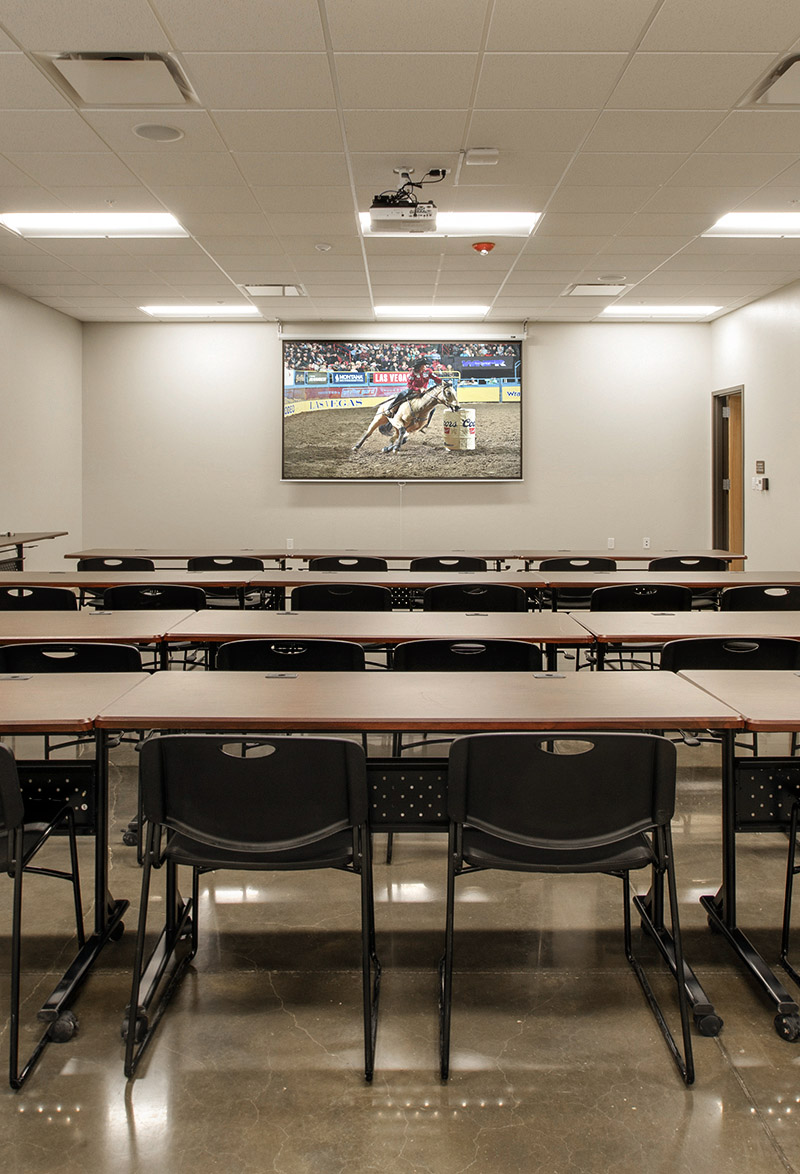 Meeting Rooms
A Variety to Choose From
In addition to the larger 5,400 square foot banquet hall, the Montrose County Event Center also offers three meeting rooms that can be configured in a variety of ways. Meeting rooms one and two (900 square feet each) can be used separately, or combined to create a larger meeting room. These rooms are ideal for trainings, conferences, birthday parties, and more. Meeting room three is 900 square feet and is a great spot for workshops, crafting space, meetings, and parties.
The Pioneer Room is a 1,200-square-foot meeting facility that can be divided into two separate conference areas. The room has two projector screens and house sound. Primary access is through Friendship Hall.
The Montrose County Event Center now offers flexible hourly bookings in meeting room three for small groups. Reservations may be made for up to two hours, as little as one hour prior to your start time. All hourly bookings must be made via our online booking portal. More information is available here, or go straight to the booking portal here.