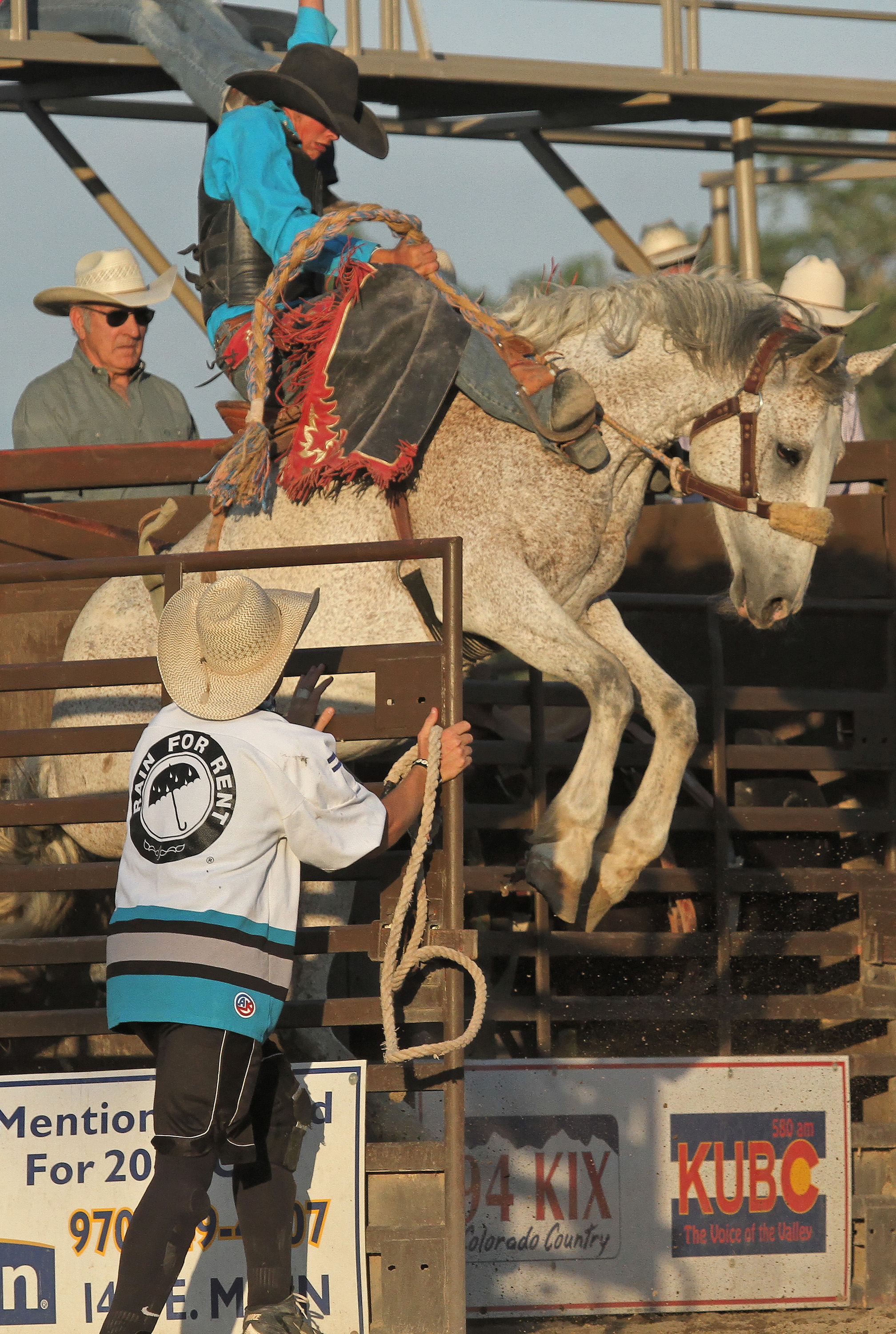 Outdoor Arena at Montrose County Fairgrounds
The arena is 135 feet by 250 feet with six bucking chutes, a roping chute and additional holding and sorting pens. In 2010 the arena panels were replaced and sand was added to the footing to improve the competitive conditions of the facility.
The grandstands have a capacity to hold 1,500 attendees. They have a set of restrooms and two concession stands. In 2012 the sound for the arena and grandstands was upgraded to provide a top notch experience for event attendees.